Residential & Commercial Roofing Specialists Guaranteed workmanship.
We do the job right the first time.
Contact us
Roofing Contractor in Houston, Texas
Same-Day Roofing in Houston & Surrounding Areas
At Advanced Roofing Solutions, we have raised the bench mark for others in the roofing industry in Houston to follow. Our commitment to maintain and enhance these roofing standards is one reason we are considered a premier and preferred Houston roofing company. "Exceeding Customer Expectations" is our motto and it clearly reflects our commitment and integrity on every roofing project.
We have been leading the way among Houston roofing companies for many years. Whether you need your roof inspected, installed, repaired, or replaced, Advanced Roofing Solutions has your back. Our trained and insured Houston roofers work with multiple roof types, including flat roofs and shingled roofs, to give your property the stability and security it needs. We put quality first and strive to get the job done right the first time, every time, delivering fantastic results that all kinds of customers love.
Why Choose Advanced Roofing Solutions?
WE ARE REGISTERED. Advanced Roofing Houston is a duly registered member of National Roofing Contractors Association (NRCA) and Houston Chamber of Commerce. We comply with government regulations and standards.
WE ARE EXPERTS. We have over 40 years of experience and are BBB accredited with an A+ rating. We also have over 110 five-star reviews on Google.
WE ARE AWESOME. We understand that dealing with a roof problem can be stressful, which is why we make sure to provide you with the best customer service. Our personnel are knowledgeable, polite, friendly, and professional.

For a free inspection and estimate, emergency service, and more from an experienced roofing contractor in Houston, call Advanced Roofing Solutions at (832) 952-0907 today!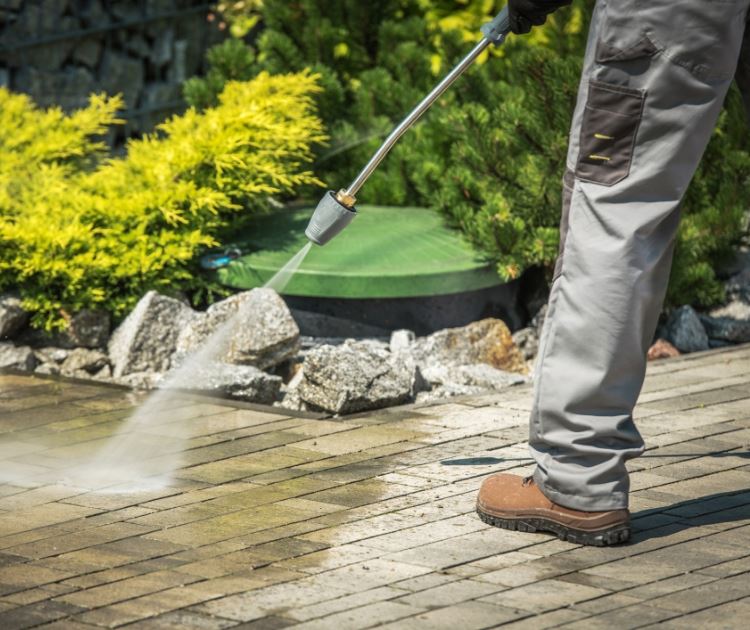 CertainTeed Certified Installer

Versico Authorized Contractor
Striving to be the Top Roofing Company in Houston
At Advanced Roofing Solutions, we believe in holding ourselves to the highest standards of quality. As Houston roofing contractors with over 40 years of experience, we know exactly where the bar is set and what we need to do to exceed it – and we do that on every job.
Every task, big or small, is an opportunity for us to prove to our customers that we're just as good at our trade as we say we are. Even a simple over-the-phone consultation is something we take seriously, and we make sure that every question we're asked gets an informative and easily understandable answer based on our professional training and experience. At every step of the roofing process, you can trust that our team is 100% committed to giving you results that you'll be more than satisfied with.
Let the team at Advanced Roofing Solutions show you what an amazing roof can do for your home or business. Call our Houston roofers at (832) 952-0907 today for a free inspection and estimate!
Above Par Quality Workmanship

True Family Owned Business

Free Roofing Inspections & Estimates
Residential & Commercial Roofers in Houston
We offer complete services from new roofs and shingle replacement, to roof tear offs and upgraded gutters—we do it all.
From apartment buildings and single-family homes to retail centers and specialized commercial buildings, Advanced Roofing Solutions has services for every type of property. Whether it's a garden shed or a 5,000 square foot house, we're up to the challenge. Our Houston roofing company delivers targeted solutions tailored to your unique needs and designed to support you in whatever you do. We furnish and install every type of roofing systems available in Houston, including steel stone coated shingles, metal panels, clay and cement tile, synthetic composite, modified bitumen, hot-mopped asphalt, TPO, PVC, and Elastomeric products.
Our Catalog of Residential and Commercial Roofing Services Includes:
We also specialize in Houston insurance claims for both residential and commercial properties. As Houston Insurance Negotiating Specialists, we can help you with filing a roof damage claim as well as verifying that your claim has been processed and calculated correctly.
Houston Roof Repair, Roof Replacement & Roof Maintenance
When it comes to quality roofing services, job performance, customer service and fair pricing, our unrelenting pursuit and commitment to these qualities are both uncommon and unmatched in the Houston roofing industry. Your satisfaction as a customer is very personal to us. With that in mind, we make sure that our manpower provides fast, high-caliber service using the best tools and equipment.
Advanced Roofing Solutions takes pride in making sure each job is completed on time, within budget, and with the professionalism you deserve. We value the opportunity to earn your business. If you have any questions or would like additional information on what the top roofing contractor in Houston, TX has to offer, don't hesitate to contact us. We will provide a free Houston roofing inspection and a written evaluation at no obligation to you.
Whether you need routine residential roof repairs or a specialized commercial roof installation, Advanced Roofing Solutions is here for you. Call (832) 952-0907 or get in touch with us online today for service anywhere in the Greater Houston Area!
Highly Recommend

"The work was completed on the scheduled day and we are very satisfied customers.  It felt like we working with a family-owned business. I highly recommend this company and would hire them again."

- Robert D.

Great Experience

"They will definitely be my first call for any future roofing repair or replacement needs!"

- Vernon M.

5-Star Service

"Advanced Roofing will give you the time to fully understand your job requirements, walk through the site, and give you price options accordingly. I give them 5 stars and will recommend them to anyone and everyone."

- Edward K.

Highly Recommend

"I was very pleased with how quickly they completed the roof installation and how thoroughly they cleaned up the site."

- Kara R.

Competitive Pricing

"Tim and Advanced Roofing did a great job replacing my roof and gutters for a competitive price. Would recommend Advanced Roofing, very satisfied!"

- Thomas R.