Flat Roofing
Advanced Roofing Solutions Is Here For You
Contact Us Today!
Flat Roofing in Houston
Providing Quality Flat Roofing Solutions in the Greater Houston Area
Flat roofs are handy for several reasons, for both residential and commercial properties. Not only are they flexible and convenient for walking on, but they provide an excellent surface for storage of things like large HVAC systems. They also tend to be very hardy against harsh winds and hailstorms. However, flat roofs can suffer after a while on account of their inability to get rid of excess water. As water accumulates, the surface will begin to wear away and require repairs, or even replacement. To benefit from trustworthy flat roofing in Houston, get ahold of us at Advanced Roofing Solutions. Our insured, family-operated team is devoted to providing answers to any questions residents may have.
Let our technicians help with anything related to:
We are ready to step in with prompt, effective support, so call us today at (832) 952-0907 or speak to us online.
Flat Roof Solutions for Commercial & Residential Applications
Modified bitumen works well on residential & small-scale commercial flat roofs. Because it comes in 3-ft.-wide rolls, modified bitumen roofing is easy to handle and apply. Basically, you roll out the material so that seams overlap. Seams can be fused with a torch or sealed with special adhesive. The roof surface gets a reflective coating for durability and reduced heat absorption.
PVC roofing offers top performance for a premium price. This single-ply roofing material is made from polyvinyl chloride, the same high-performance plastic used in plumbing pipes. PVC is most frequently used on larger commercial roofing jobs. Seams between PVC sheets are welded together with a specially designed heat gun. The resulting membrane is impermeable to moisture, with excellent durability. Because PVC roofing is naturally white, it has excellent heat-reflective qualities without any coating or extra treatment.
TPO roofing is a light, affordable single-ply option. TPO is short for thermo-plastic olephine, the chemical composition of this fabric-like roofing material. TPO represents a newer roofing technology that's still being refined by different manufacturers. The material comes in rolls of different sizes, making it suitable for a variety of flat roof projects. It can be installed with adhesives, mechanical fasteners, or heat welding. Like PVC roofing, TPO requires a clean, uniform substrate; it can't be installed directly over existing roofing material. Although TPO usually costs less than PVC, it doesn't yet have the same track record of proven performance.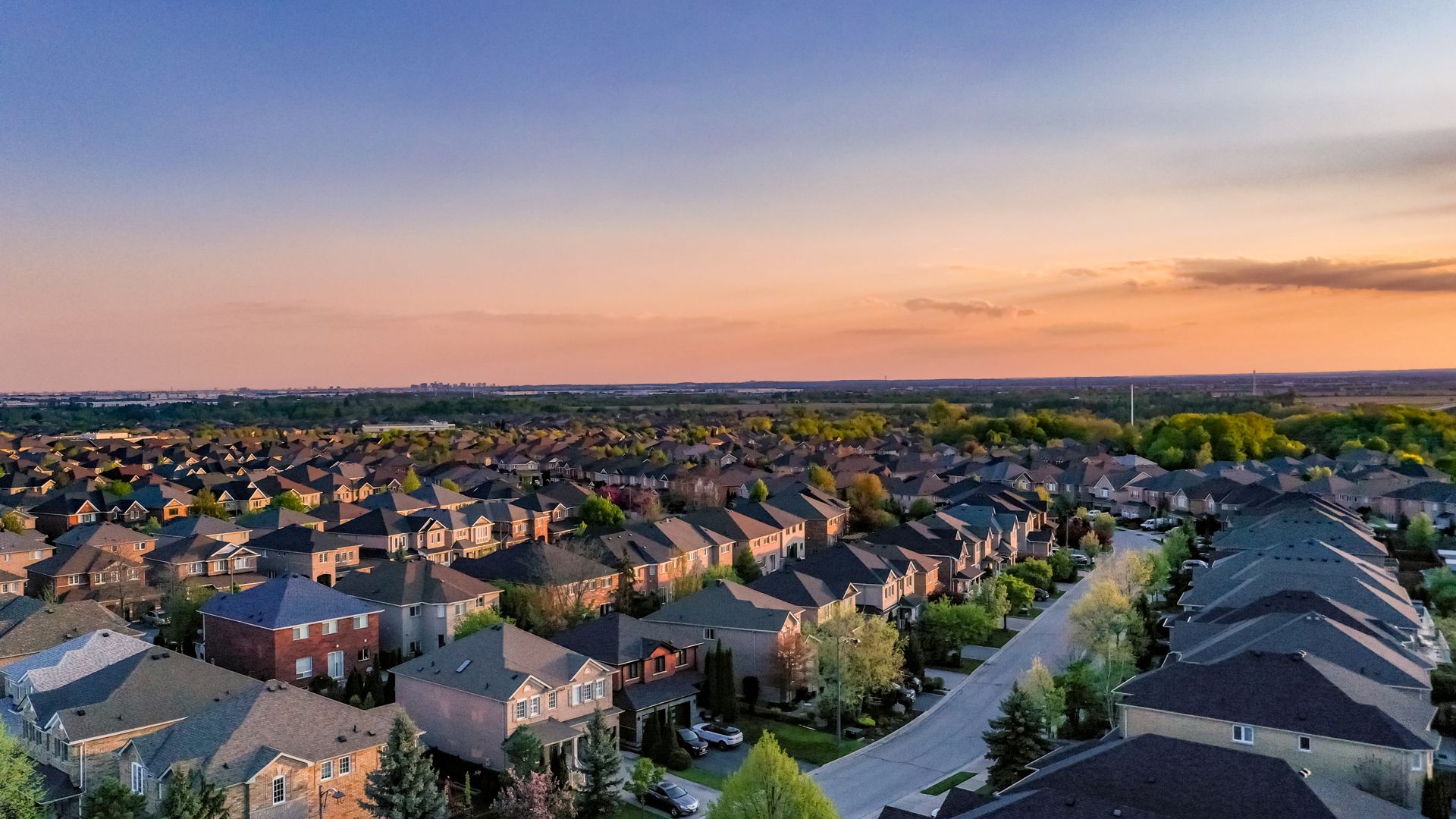 Financing Available

We offer in house financing with no credit check & 12-24 month optons!

We're Insured & Bonded

We follow safety protocols to keep you, your home or business, and our employees safe.

True Family Owned Business

Our family is proud to provide quality work in all areas of our business and serve our customers with integrity.

Free Roofing Inspections & Estimates

Need a new roof? Contact us at (832) 952-0907 to schedule a free inspection & estimate.
Is a Roof Replacement Necessary?
Whether they own a house or manage a business, people usually prefer repairing their roofs as opposed to having them fully replaced. Repairs tend to cost a lot less, and they do not take as much time to complete either. Nevertheless, there are certain situations where a flat roof will need to be fully replaced. The waterproofing material of a flat roof tends to erode after a few years, allowing water to slowly creep in. For maximum safety and comfort, it is important to look out for signs when replacement is a better option than arranging for repairs.
It is a good idea to seek out a full replacement when there are warning signs like:
Areas where the timber is exposed
Blistering, warping, or bubbling along the surface
Places where the adhesion seems to be failing
Continual ponding on the roof surface
Cracks, gaps, tears, or large holes on the roof
Brown or yellow water stains on the ceiling, walls, and floors
Development of organic growth, including mold, mildew, algae, or lichen
The need to schedule leak repair multiple times
If you have had to call roofers to repair the issues in a flat roof a few times during the past year, the costs will add up. Trust our team at Advanced Roofing Solutions to get the job done right from the very beginning.
For more information about flat roofing in Houston, get in touch with our technicians at (832) 952-0907.
"Highly Recommend"

The work was completed on the scheduled day and we are very satisfied customers.  It felt like we working with a family-owned business. I highly recommend this company and would hire them again.

- Robert D.

"Great Experience"

They will definitely be my first call for any future roofing repair or replacement needs!

- Vernon M.

"5-Star Service"

Advanced Roofing will give you the time to fully understand your job requirements, walk through the site, and give you price options accordingly. I give them 5 stars and will recommend them to anyone and everyone.

- Edward K.

"Highly Recommend"

I was very pleased with how quickly they completed the roof installation and how thoroughly they cleaned up the site.

- Kara R.

"Competitive Pricing"

Tim and Advanced Roofing did a great job replacing my roof and gutters for a competitive price. Would recommend Advanced Roofing, very satisfied!

- Thomas R.

"Quality Work"

Tim, the owner, was very responsive and worked with us to get all roofing, gutter installation, siding, and more all repaired and in tip-top shape. His crew cleaned up everything and was quick to get on the job and finish.

- Lily T.

"Beautiful New Roof"

We are so very pleased with the work done at our home. The crew came out early, worked nonstop, and got it done in no time. They cleaned up when finished and left us with a beautiful new roof.

- Dale P.

"Excellent Service"

Advanced Roofing did an excellent job inspecting my roof, advising me on what was needed, and repairing it. I would definitely call on Advanced Roofing again whenever I need to fix my roof, which will probably be in about 20 to 30 years!

- Martha R.