Commercial Roof Inspection
Roofers through & through
Providing Quality Workmanship Since 2008
Houston Commercial Roof Inspection
Committed to Quality Work for Commercial Customers
When you are a business owner, you likely have a lot on your plate. From managing employees to keeping your company growing, it can be hard to find time to address every detail of your facility. One of the most important aspects of your property that many business owners neglect is the condition of their commercial roof.
If you suspect your commercial roof is in need of repair, our experts at Advanced Roofing Solutions can help you with a roof inspection. Our team is committed to providing customers with honest and reliable service. We offer comprehensive inspections that include a detailed report of the current condition of your roof and any repairs that may be needed. Additionally, we offer repair and replacement services for commercial roofs in need of extra care.
---
Our team is available to answer any questions you may have and can even provide a complimentary estimate for any necessary repairs. Call (832) 952-0907 now to make an appointment.
---
Highly Recommend

"The work was completed on the scheduled day and we are very satisfied customers.  It felt like we working with a family-owned business. I highly recommend this company and would hire them again."

- Robert D.

Great Experience

"They will definitely be my first call for any future roofing repair or replacement needs!"

- Vernon M.

5-Star Service

"Advanced Roofing will give you the time to fully understand your job requirements, walk through the site, and give you price options accordingly. I give them 5 stars and will recommend them to anyone and everyone."

- Edward K.

Highly Recommend

"I was very pleased with how quickly they completed the roof installation and how thoroughly they cleaned up the site."

- Kara R.

Competitive Pricing

"Tim and Advanced Roofing did a great job replacing my roof and gutters for a competitive price. Would recommend Advanced Roofing, very satisfied!"

- Thomas R.
How Often Should I Have My Commercial Roof Inspected?
The frequency for commercial roof inspections depends on the type of roofing material you have installed. For example, if you have a sloped metal roof, you may only need to have your roof inspected every two to three years. However, if you have a flat roof, you may need to have your roof inspected once or twice a year. By having your commercial roof inspected regularly, you can catch any potential issues before they become major problems.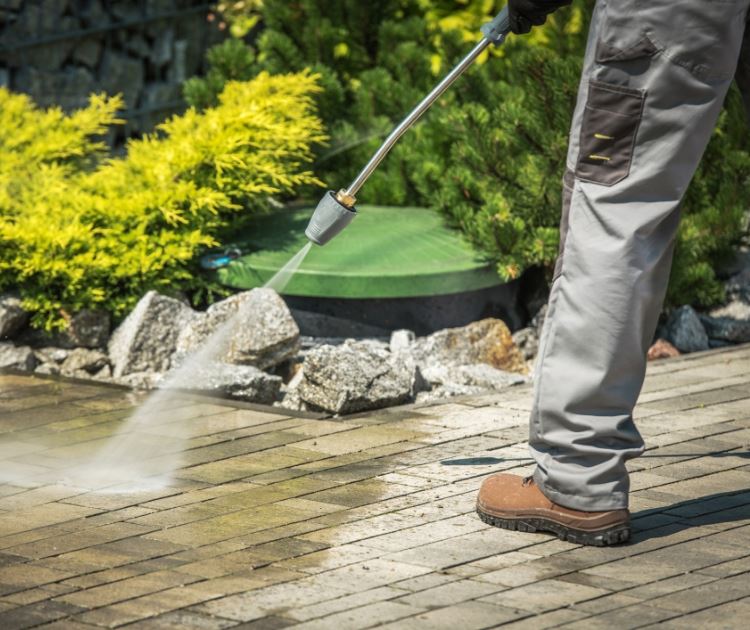 When Should I Call a Professional for a Commercial Roof Inspection?
If you are planning on making any significant changes to your property, such as adding on a new building or renovating an existing one, you should have your commercial roof inspected before any work begins.
If you are planning on selling your property, potential buyers will likely want to see a detailed report of the current condition of your roof.
Additionally, if you notice any issues with your roof or see evidence of a roof leak, you should call a professional for a thorough inspection. By catching issues early, you can prevent more extensive damage to your property and save money on repairs.
Commercial Roof Inspection Pros
Advanced Roofing Solutions is fully licensed and insured. When you hire Advanced Roofing Solutions to perform your commercial roof inspection, you can rest assured that your property will receive the care it needs. Get in touch with us today to schedule an inspection at your commercial property in Houston, Spring, Tomball, The Woodlands, or any of the surrounding areas.
---
For more information about our Houston commercial roof inspection services, contact us online or give us a call at (832) 952-0907.
---
Contact Us TO GET STARTED
CALL
(832) 952-0907

OR FILL OUT THE FORM BELOW.
The Greater Houston Roofing Experts