Commercial Roof Replacement
Roofers through & through
Providing Quality Workmanship Since 2008
Houston Commercial Roof Replacement
Request a Free Inspection & Quote Today!
If you have noticed signs that your commercial roof is deteriorating, you cannot afford to put off calling Advanced Roofing Solutions. Our team of commercial roofers is one of the area's foremost experts in the area of flat roofs and other low-slope commercial roofs. With a tradition of quality workmanship and service in the Greater Houston area since 2008, you can count on our roofing professionals for trustworthy advice, superior attention to detail, and lasting results.
Call (832) 952-0907 now to consult our team.
Highly Recommend

"The work was completed on the scheduled day and we are very satisfied customers.  It felt like we working with a family-owned business. I highly recommend this company and would hire them again."

- Robert D.

Great Experience

"They will definitely be my first call for any future roofing repair or replacement needs!"

- Vernon M.

5-Star Service

"Advanced Roofing will give you the time to fully understand your job requirements, walk through the site, and give you price options accordingly. I give them 5 stars and will recommend them to anyone and everyone."

- Edward K.

Highly Recommend

"I was very pleased with how quickly they completed the roof installation and how thoroughly they cleaned up the site."

- Kara R.

Competitive Pricing

"Tim and Advanced Roofing did a great job replacing my roof and gutters for a competitive price. Would recommend Advanced Roofing, very satisfied!"

- Thomas R.
Installing the Finest Commercial Roofing Materials
Your commercial building is a sizable investment, so make sure to protect that investment by choosing only the most qualified roofing company to manage your roof replacement project.
At Advanced Roofing Solutions, we offer our customers a range of high-quality roofing options to protect their structures. We install all major commercial roofing systems, including:
PVC roofing
Hot asphalt built-up roofing
Metal roofing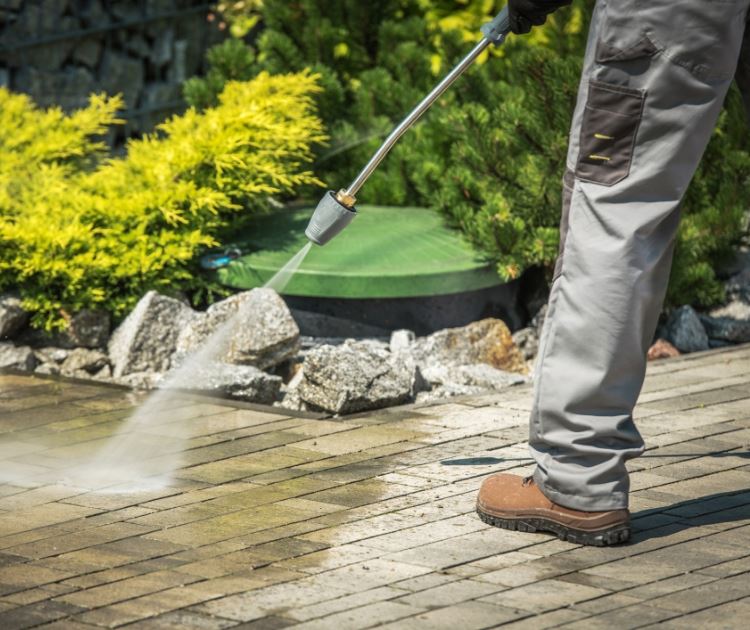 Signs Your Commercial Roof Needs to Be Replaced
There are several signs that indicate your commercial roof may need to be replaced. Here are some common signs to look out for:
Age of the roof: Consider the age of your commercial roof. Most commercial roofs have a lifespan of 20 to 30 years, depending on the materials used. If your roof is nearing or exceeding its expected lifespan, it's a good indication that replacement should be considered.
Frequent repairs: If you find yourself constantly addressing repairs on your commercial roof, it may be a sign that the roof has reached its limit. A roof that requires frequent patching or has multiple ongoing issues may be more cost-effective to replace in the long run.
Water leaks and interior damage: If you experience recurring water leaks or notice signs of water damage on the interior of your building, it's a clear indication that your roof is no longer providing adequate protection. Extensive leaks and water damage often require roof replacement to prevent further structural issues and potential mold growth.
Energy inefficiency: An old or damaged roof can result in poor insulation and increased energy costs. If you notice a significant increase in heating or cooling expenses, it could be a sign that your roof is no longer effectively insulating the building.
Roof deck deterioration: If the roof deck shows signs of rot, decay, or structural damage, it may be necessary to replace the roof. A compromised roof deck poses safety risks and affects the overall stability of the roof system.
Roofing material compatibility: In some cases, a commercial property may have undergone changes or additions that require different roofing materials. If your current roof is not compatible with the new requirements or does not meet building codes, it may need to be replaced to ensure compliance and functionality.
If you notice any of these signs, consult a member of the Advanced Roofing Solutions team who can assess the condition of your commercial roof and provide expert advice on whether replacement is necessary. Regular roof inspections and maintenance can help identify potential issues before they escalate and minimize the need for premature replacement.
Request an Inspection & Project Quote Today
Not sure if your commercial roof needs replacing or if a repair will do? The first step is to contact Advanced Roofing Solutions and consult with our experts. We offer free roof inspections and can offer you honest advice on the actual condition of your roof, how much life it has left, and what your best options are. If roof replacement is the better and more cost-effective option, we can help you select the right product for your building's needs and your budget.
Work with Houston's trusted commercial roof replacement experts. Call (832) 952-0907 now.
Contact Us TO GET STARTED
CALL (832) 952-0907 OR FILL OUT THE FORM BELOW.
The Greater Houston Roofing Experts