Commercial Roof Repair
Roofers through & through
Providing Quality Workmanship Since 2008
HOUSTON COMMERCIAL ROOFING AND REPAIR
Advanced Roofing Solutions for Houston Commercial Roofing and Repair
Damage somewhere in your roof is not an easy thing to spot. In fact, it is often overlooked leaving your roofing slowly failing over time. At Advanced Roofing Solutions, we have roof inspectors that can look into critical areas and check the extent of the damage and severity of the problem in general. From their observations, they will recommend where to do the much needed repair or to completely replace the roof.
Highly Recommend

"The work was completed on the scheduled day and we are very satisfied customers.  It felt like we working with a family-owned business. I highly recommend this company and would hire them again."

- Robert D.

Great Experience

"They will definitely be my first call for any future roofing repair or replacement needs!"

- Vernon M.

5-Star Service

"Advanced Roofing will give you the time to fully understand your job requirements, walk through the site, and give you price options accordingly. I give them 5 stars and will recommend them to anyone and everyone."

- Edward K.

Highly Recommend

"I was very pleased with how quickly they completed the roof installation and how thoroughly they cleaned up the site."

- Kara R.

Competitive Pricing

"Tim and Advanced Roofing did a great job replacing my roof and gutters for a competitive price. Would recommend Advanced Roofing, very satisfied!"

- Thomas R.
What to expect in Houston commercial roofing and repair
If the damage of your Houston commercial roofing is not large, repair and not replacement is the right procedure to perform. While this appears to be a do-it-yourself thing, extreme caution must be taken so as not to exacerbate the issue and for that, you need a roofing professional such as Advanced Roofing Solutions. They are trained to assess the overall condition of your roof and to perform repairs. A trained roofer can spot what seems to be a small harmless leak but in reality a huge undetected gash that has been eating your ceiling away.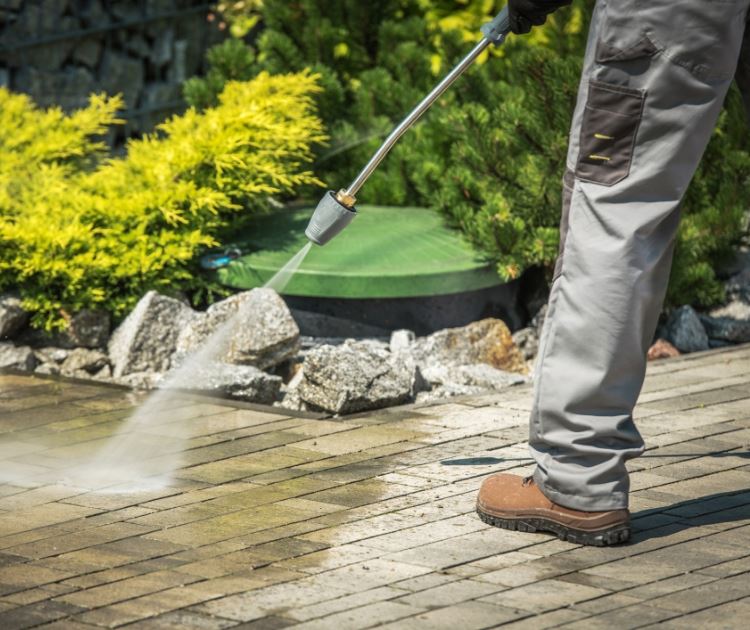 Cleaning the affected area
When you consult with Advanced Roofing Solutions, you can expect that the work is done properly and the charges, just. To be specific, our workflow in doing commercial roofing and repair in Houston are as follows:
Cleaning the affected area
Before we undertake any repair we make sure that the area to be worked on is clean. In most instances, clean-up of the area to be repaired would involve pressure washer to remove debris, or moss growing. If there are areas with broken shingles or torn or waterlogged materials, our technicians would use a clam hammer to remove them. This is a must-do if you have some dripping or broken sections of plywood which are nailed onto the joists of the roof.
Houston commercial roofing repair
Once we're done cleaning the broken area, our Houston commercial roofing and repair professionals will conduct repairs accordingly. At Advanced Roofing Solutions, we always deliver high quality service to ensure the safety and functionality of flat roofing systems. With over three decades of experience in commercial roof repair, we are knowledgeable in fixing a wide range of flat roofing systems including built-up roofing systems, torch-on and spray-applied coating systems, tar and gravel roofs, and TPO and EPDM roofing systems. As such, you can be sure that your Houston commercial roofing repair is carried out using the latest in waterproofing technology done in safe, efficient working procedure.
At Advanced Roofing Solution, we perform commercial roof repair if we see it is fit based on the extent of the damage of your roof. In some cases, replacement is the correct thing to do. So, if a section of your roof is leaking and you can't bear it all, don't replace it and spend precious time and money on the roof, but use our commercial flat roof repair service. We offer a friendly, cost-effective, efficient and reliable commercial roof repair in Houston and its surrounding environs.
Contact Us TO GET STARTED
CALL
(832) 952-0907

OR FILL OUT THE FORM BELOW.
The Greater Houston Roofing Experts