Flat Roof Repair Houston
Roofers through & through
Providing Quality Workmanship Since 2008
Dependable flat roof repair Houston residents can hire
Roofing comes in all shapes, sizes and materials. With its unique characteristics and qualities however come unique issues and repairs. For Houston business with flat roof for their buildings, it is commonplace to notice small tears or bubbles in the roof.
When you call Advanced Roofing for your flat roof repairs in Houston, you can feel completely comfortable right at the outset. This is because we specialize in commercial roofing which often involves flat roof construction. If you are thinking of having a flat roof repair of any kind, you need a reliable assistance right away. We can fix your flat roof promptly and stop water from penetrating into your building and stop further deterioration of the damaged part.
Flat roof repair in Houston is quite unique from other forms of roofing. Large properties in Houston which among others include malls, grocery stores, schools, plazas and industrial complexes make use of a flat roof design since it is the most practical way of covering large areas of space. Oftentimes due to neglect, flat roof leaks can occur from these buildings.
Highly Recommend

"The work was completed on the scheduled day and we are very satisfied customers.  It felt like we working with a family-owned business. I highly recommend this company and would hire them again."

- Robert D.

Great Experience

"They will definitely be my first call for any future roofing repair or replacement needs!"

- Vernon M.

5-Star Service

"Advanced Roofing will give you the time to fully understand your job requirements, walk through the site, and give you price options accordingly. I give them 5 stars and will recommend them to anyone and everyone."

- Edward K.

Highly Recommend

"I was very pleased with how quickly they completed the roof installation and how thoroughly they cleaned up the site."

- Kara R.

Competitive Pricing

"Tim and Advanced Roofing did a great job replacing my roof and gutters for a competitive price. Would recommend Advanced Roofing, very satisfied!"

- Thomas R.
The forefront of flat roof repair Houston
At Advanced Roofing, we keep abreast with the latest technology in flat roof repair. We are in possession of several cutting-edge materials that drop precipitation off rooftops and we have knowledgeable technicians with these products for flat roof repair in Houston. The following are some of the roofing materials we use for your flat roof: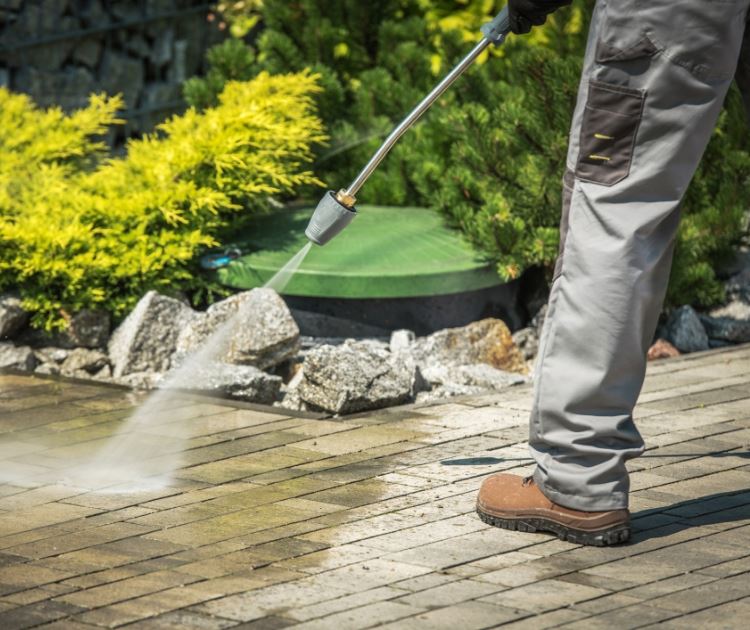 EPDM (Ethylene Propylene Diene Monomer) – it is a rubber made from synthetic materials used as a roofing membrane. It has been used extensively in last few years in Houston because it is widely available and easy to apply. It is also cost-effective and has a warranty of up to 30 years.
PVC (vinyl) Membrane Roofing – this is an extremely durable material with strong, watertight bonding of seams stronger than the material itself. PVC has a long life cycle, an important characteristic for flat roof repair Houston. It has been sold and used as roofing material for over 40 years. With its light color, PVC is being known as a cool roof. Business owner in Houston love this cooling quality of PVC.
TPO (Thermoplastic Polyolefin) single-ply roofing – often considered as an environment friendly building material, TPO is known to reduce heating to a significant extent when a light color is used. Also, its seams are very strong, rated to about three to four times stronger than EPDM seams which is an important consideration for a flat roof repair Houston.
Those are just some of the material choices that flat roof repair client in Houston have. We also have options for other types of buildings too. In every project, we at Advanced Roofing, take into account, the unique structural challenges of the property and its purpose. We carefully evaluate the needs of the building and from there we recommend the type of material to use. Image has a big part of any business so and old, rusty, dilapidated and otherwise under-performing roofing system can undermine the success of the company.
Contact Us TO GET STARTED
CALL
(832) 952-0907

OR FILL OUT THE FORM BELOW.
The Greater Houston Roofing Experts