Flat Roof Repair Jersey Village
Advanced Roofing Solutions Is Here For You
Contact Us Today!
FLAT ROOF REPAIR JERSEY VILLAGE
Advanced Roofing is a locally owned Jersey Village flat roofing company that serves the Jersey Village market with over 3 decades of flat roof experience. Advanced Roofing has earned an A+ rating with the Better Business Bureau and takes its reputation in the Jersey Village market very seriously. Advanced Roofing firmly believes there is not a better flat roofing contractor in Jersey Village, Texas.
Calling on Advanced Roofing of Jersey Village for your flat roof repair is something that you can feel completely comfortable in. That is because we have specialized in commercial roofing, which frequently involves the flat roof design. When you need a roof repair of any kind, you need assistance right away, especially for flat roofs. There are different varieties of horizontal, or gently-sloped roofs if the Jersey Village area. We can get to your flat roof promptly so that water does not penetrate your building and prevent further roof damage from occurring.
Flat Roof Repair
Flat roof repair in Jersey Village is quite unique from other forms of roofing. At Advanced Roofing, we excel in all forms of roof solutions, including the typical generously-sloped residential structures. Very large properties around Jersey Village, such as industrial complexes, malls, plazas, grocery stores, schools and others benefit from a flat roof design because it is the easiest way to cover vast square footage of space. Think back to geometry class – the shortest route between two points is a straight line. This is the guiding principle behind flat roofs. Cover as much surface area in the most efficient manner. Often, years after the installation of the flat roof leaks can occur from a whole host of different reasons.
In Jersey Village, smaller dwellings, such as residences, take advantage of more vertical roofs because they naturally resist gravity better, as well as weather. If a ball of hail, which we often see in Jersey Village, smacks a flat roof, for example, it will probably hit it more squarely than an arched roof. Also, in years past, flat roof repair was more dramatic because the materials that we have access to today just were not available. In Jersey Village, we often see flat roofs with rain puddles, causing those flat roofs to sag.
Flat Roof Materials
At Advanced Roofing we always keep up with the new technology when it comes to serving our flat roof clients in Jersey Village. We have several cutting-edge materials that jettison precipitation off rooftops, and we are expert technicians with these products for flat roof repair. Below are some of the materials Advanced Roofing works with for your flat roof, including:
PVC (vinyl) Membrane Roofing
This is an extremely strong material with permanent, watertight bonding of seams that is stronger than the material itself. PVC has been sold as roofing material for more than 40 years and features a long-life cycle, an important consideration for flat roof repair in Jersey Village. Due to the light coloring of this material, PVC is inherently known as a cool roof. Most companies throughout Jersey Village love this cooling benefit.
TPO (Thermoplastic Polyolefin) single-ply roofing: TPO is often regarded as a green building material as it is known to reduce significant heating when a lighter color is chosen. The seams are extraordinarily strong, an important consideration for flat roof repair.
Those are just some of the options we make available to our Jersey Village flat roofing clients. We feature other choices for your building needs. Not only does a business property present different structural challenges, but it also has a different purpose. The image plays a very significant role in any business, so it will not do to feature an old, rusty, or otherwise underperforming roofing system.
Commercial & flat roofing from Advanced Roofing is your best bet in Jersey Village, not only because of our 30+ years of experience handling commercial & flat roofs in Jersey Village but also due to the reputation we have subsequently garnered. We feature an A+ rating with the Better Business Bureau, whereas some contractors are often not even registered with this watchdog group.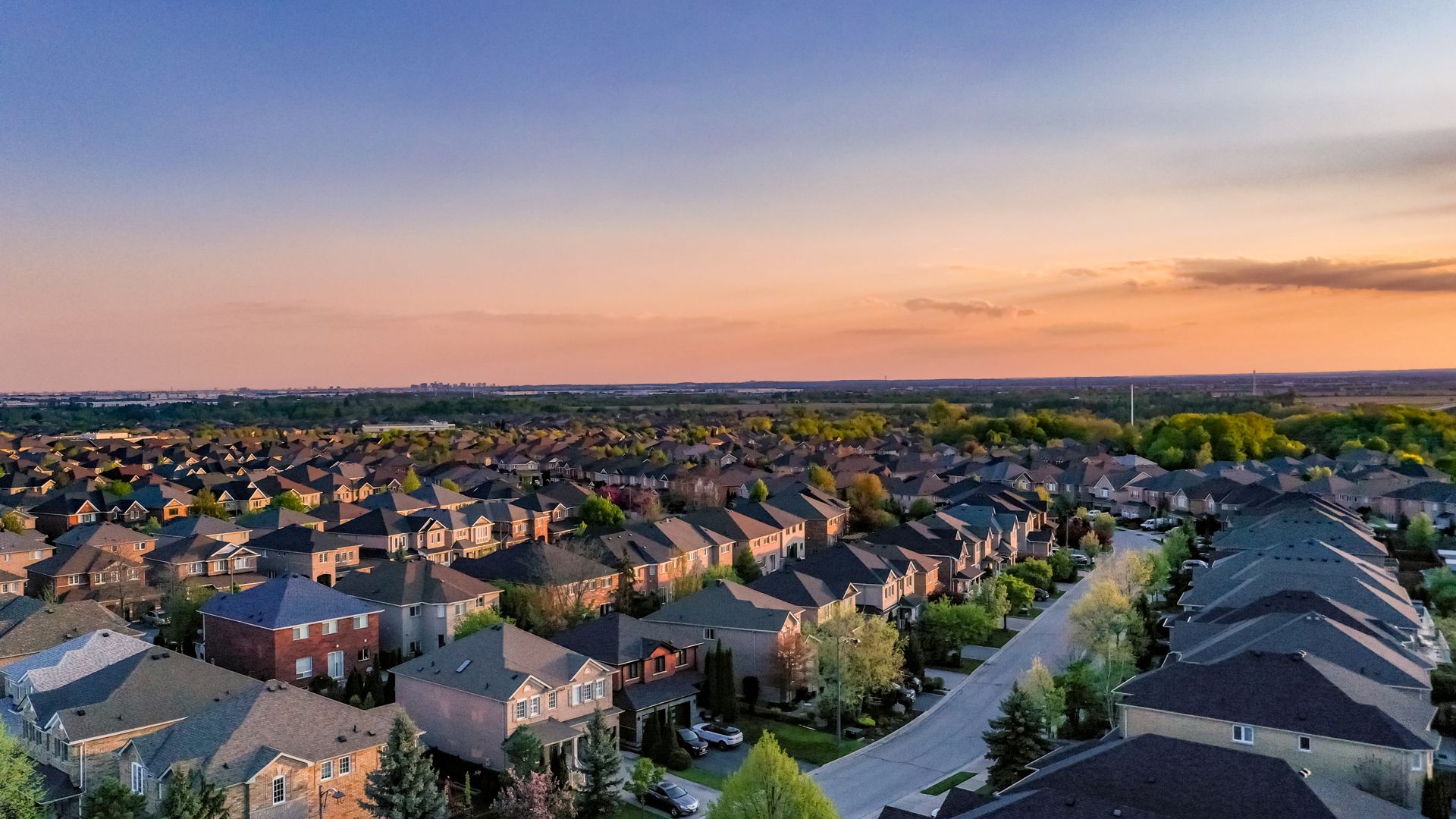 Financing Available

We offer in house financing with no credit check & 12-24 month optons!

We're Insured & Bonded

We follow safety protocols to keep you, your home or business, and our employees safe.

True Family Owned Business

Our family is proud to provide quality work in all areas of our business and serve our customers with integrity.

Free Roofing Inspections & Estimates

Need a new roof? Contact us at (832) 952-0907 to schedule a free inspection & estimate.
Flat Roof solutions
It is important to keep in mind that flat roofs last significantly longer in Jersey Village when they are properly maintained. There are several other options at your disposal for the best protection for your property. We are eager to provide further no-obligation consultation based on your roof's specifications. We cover all things roofing in the Jersey Village area, and we bring our thorough knowledge and care to your Jersey Village flat roof project. Flat roof repair can bring about complications that only the most experienced can troubleshoot. Hire a Jersey Village roofing contractor with flat roof installation expertise.
Even the best flat roofing material available can fail if it's not properly installed. That's why it's important to hire a Jersey Village flat roofing contractor with the resources to complete a first-class installation. These resources include a courteous, well-trained crew; proper equipment and tools to do the job; and flat roof installation & repair experience with the roofing material you wish to install.
The brief descriptions below will provide some guidance when selecting a flat roof:
Built-up roofing (BUR) has a long history. This "old-school" flat roof treatment involves the application of roofing felt (tar paper) and asphalt-based roofing tar, often in multiple layers. A top layer of gravel or a reflective coating is required to cut down on heat gain and improve durability. Maintenance and repair work usually call for more felt and coating layers to be applied. We see a lot of this in the Jersey Village market. Over time, this adds weight to the roof and increases the mess and expense of its eventual removal. Though BUR remains an economical option, it can't compete with more modern flat roofing materials in terms of low maintenance, lightweight, and durability.

Modified bitumen works well on residential flat roofs. Because it comes in 3-ft.-wide rolls, modified bitumen roofing is easy to handle and apply. Basically, you roll out the material so that seams overlap. Seams can be fused with a torch or sealed with a special adhesive. The roof surface gets a reflective coating for durability and reduced heat absorption.

PVC roofing offers top performance for a premium price. This single-ply roofing material is made from polyvinyl chloride, the same high-performance plastic used in plumbing pipes. Seams between PVC sheets are welded together with a specially designed heat gun. The resulting membrane is impermeable to moisture, with excellent durability. Because PVC roofing is naturally white, it has excellent heat-reflective qualities without any coating or extra treatment.

TPO roofing is a light, affordable single-ply option. TPO is short for thermo-plastic olephine, the chemical composition of this fabric-like roofing material. TPO represents a newer roofing technology that's still being refined by different manufacturers. The material comes in rolls of different sizes, making it suitable for a variety of flat roof projects. It can be installed with adhesives, mechanical fasteners, or heat welding. Like PVC roofing, TPO requires a clean, uniform substrate; it can't be installed directly over existing roofing material. Although TPO usually costs less than PVC, it doesn't yet have the same track record of proven performance.

Spray polyurethane foam (SPF) combines roofing, flashing & insulation. Instead of tearing off an old flat roof, SPF technology enables a contractor to spray on a continuous layer of high-density foam that seals leaks, bridges gaps, and forms a waterproof barrier – even around roof penetrations like vent stacks. As a bonus, the cured foam layer has good insulation value, helping to reduce heating and cooling costs. Building owners who want to avoid the mess, disruption, and expense of tearing off an old flat roof often find SPF roofing their best option. Once cured, the foam is coated with a sealant that protects against ultraviolet degradation.
In Jersey Village, get a free estimate today for any of our quality flat roof services. If you are looking for the most reliable flat roofing contractor in Jersey Village, call the flat roof professionals at Advanced Roofing.
"Highly Recommend"

The work was completed on the scheduled day and we are very satisfied customers.  It felt like we working with a family-owned business. I highly recommend this company and would hire them again.

- Robert D.

"Great Experience"

They will definitely be my first call for any future roofing repair or replacement needs!

- Vernon M.

"5-Star Service"

Advanced Roofing will give you the time to fully understand your job requirements, walk through the site, and give you price options accordingly. I give them 5 stars and will recommend them to anyone and everyone.

- Edward K.

"Highly Recommend"

I was very pleased with how quickly they completed the roof installation and how thoroughly they cleaned up the site.

- Kara R.

"Competitive Pricing"

Tim and Advanced Roofing did a great job replacing my roof and gutters for a competitive price. Would recommend Advanced Roofing, very satisfied!

- Thomas R.

"Quality Work"

Tim, the owner, was very responsive and worked with us to get all roofing, gutter installation, siding, and more all repaired and in tip-top shape. His crew cleaned up everything and was quick to get on the job and finish.

- Lily T.

"Beautiful New Roof"

We are so very pleased with the work done at our home. The crew came out early, worked nonstop, and got it done in no time. They cleaned up when finished and left us with a beautiful new roof.

- Dale P.

"Excellent Service"

Advanced Roofing did an excellent job inspecting my roof, advising me on what was needed, and repairing it. I would definitely call on Advanced Roofing again whenever I need to fix my roof, which will probably be in about 20 to 30 years!

- Martha R.